More Rosé to Love
The Malene winemaking team is passionate about Rosé, and we are thrilled that our members are too! The range of different rosé wine varietals and styles is truly inspiring, and our members have motivated us to add to our current offerings to create a portfolio of unique options, each with their own individual personality. Beginning this year, we are now focusing exclusively on Rosé, and as a member of our club family, you will have first access to our new limited production wines.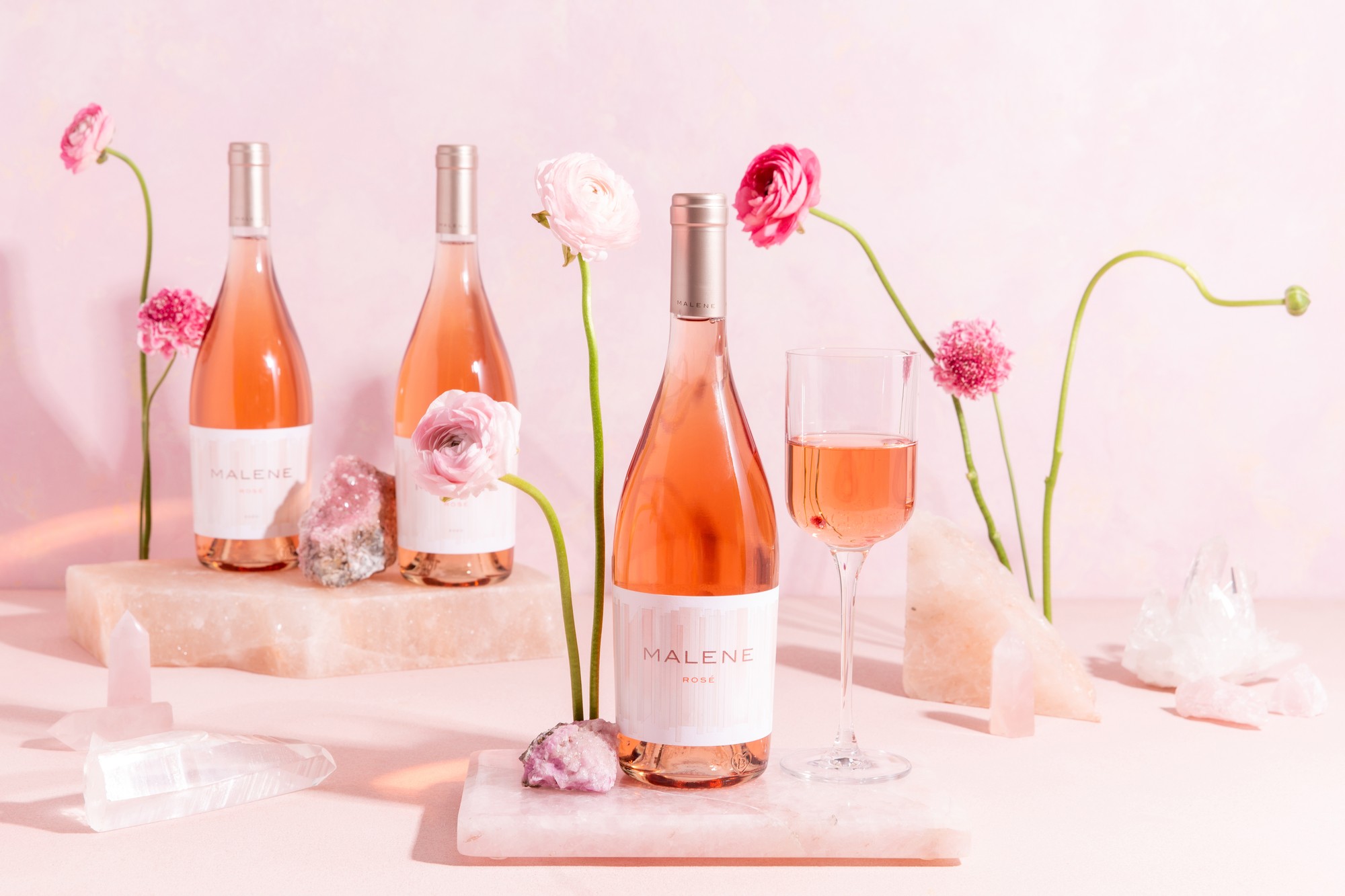 2021 Vintage is a Standout
The 2021 vintage was the perfect time to dedicate ourselves to growing our Rosé program. We like to say that the farmers hate the drought years, but the winemakers love them. Bad for yields but great for quality. 2021 was one of our driest years ever; around 10 inches of rain but this figure is a little misleading as 8 of those inches came in 24 hours and mostly ended up in the creek. The spring and summer were relatively cool on the coast with ample coastal fog. Harvest was later than average for rosé, spanning mid to late October. 2021 was a phenomenal year for quality and the new releases may be our best Malene Rosés ever!
Celebrating Rosé season with Malene!
Along with our new lineup of Rosés, we are planning a fabulous season of special activities just for our family of club members. We hope you will join us at the Malene Scene for monthly specials and fun activities created exclusively for you! Keep an eye on our social media and your email inbox – more details will be revealed soon. In the meantime, please mark your calendar for our club release parties:
April 16th
June 12th
August 27th
October 1st
Come visit us at the Malene Scene
Beginning April 1st, The Malene Scene tasting patio is open for prime Rosé season, Fridays – Sundays by reservation. Walk-ins welcome subject to availability. Please call 805.235.3338. We hope to see you at the Malene Scene soon!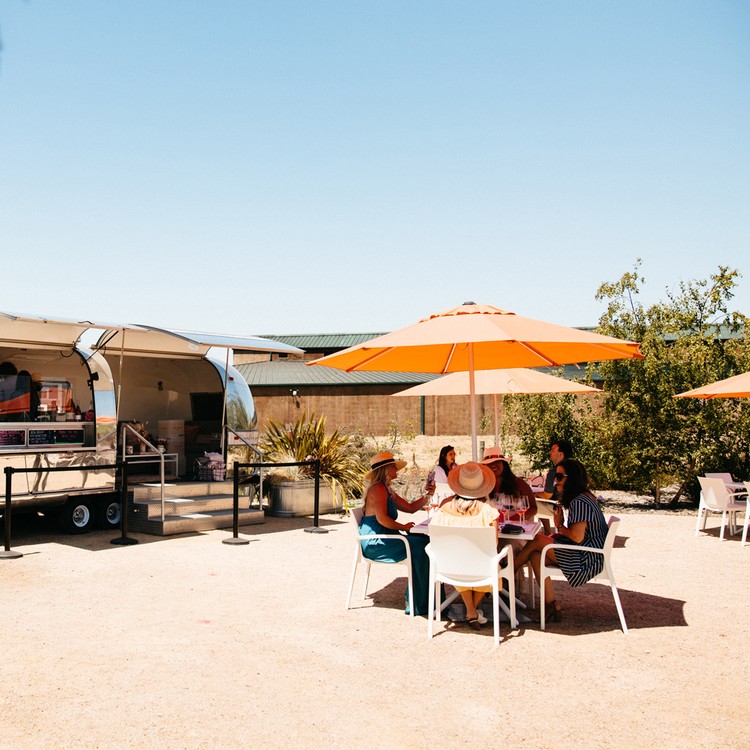 Perfect Pairings
Spring is the perfect time to gather with friends and share a vibrant wine paired with light and flavorful food. We love this simple recipe to accompany our new release Old Vine Rosé. The crisp complexity of the wine perfectly complements its subtle savory deliciousness.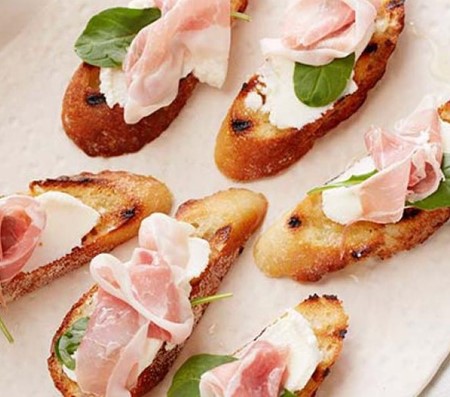 Bruschetta with Ricotta, Arugula and Prosciutto Recipe
INGREDIENTS
16 baguette slices, ¼ inch thick
Extra virgin olive oil
1 garlic clove, halved
1 ½ cups ricotta cheese
Arugula leaves
8 prosciutto slices, halved
INSTRUCTIONS
Preheat oven to 425°F.
Brush both sides of baguette slices with olive oil and rub with cut sides of garlic. On a baking sheet, arrange baguette slices in a single layer and bake until lightly toasted, about 5 minutes.
Spread 1-2 tablespoons of ricotta on each bread slice, then press an arugula leaf into the cheese. Loosely fold a slice of the prosciutto on top and drizzle with additional olive oil.
New Release Tasting Notes
2021 Old Vine Rosé
The 2021 Old Vine Rosé opens with notes of Pomelo, white peach, and red cherry bubble gum that are echoed on the palate. The entry is bright with a subtle oak influence complemented by juicy acidity. This complex Rosé can be enjoyed now or over the next 3-5 years. Pair with this month's featured recipe; Bruschetta with Ricotta, Arugula, and Proscuitto.
2021 Camp 4 Mourvèdre
Our 2021 Camp 4 Mourvèdre displays a beautiful peach hue with pleasant tropical fruit aromas on the nose. On the palate, ripe papaya is accompanied by juicy passion fruit, leading into a lengthy and textured finish. Versatile and food friendly, this wine will be a great addition to your summer barbecue or trip to the beach.
2021 Carignan
As our 2021 Carignan Rosé makes its debut, we're met with notes of honeydew, and white peach on the nose. The bright acidity and fresh flavors of stone fruit and orange zest, lead to an invigorating, crisp finish. This release is perfect for sipping on its own or enjoyed with your favorite triple crème brie.